Sustainable Finance: The time is now
The sustainable landscape is evolving more quickly than ever. On Tuesday 7 December 2021, Koen Mertens, expert on regulatory items at KBC Securities Services and member of different working groups,  guides us through the fundamentals of the EU Sustainable Finance Strategy during a short Webinar. Karl De Borger, Head of Sales and Relationship Management, takes care of the introduction.
As a leading partner in securities services, we see it as our role to unburden our customers on the challenges they are facing, both on the technological as on regulatory challenges.
With our Webinar on Sustainable Finance we want to help our customers to stay on top of all Environmental, Social and Governance (ESG) related topics. These are the three central factors in measuring the sustainability and ethical impact of an investment in a company or business. These criteria help to better determine the future financial performance of companies.
During the webinar our expert in ESG will provide you with some background information and tell you more about the risks and opportunities raising some essential questions:
What are the building blocks of the European Regulation ?
What does green and sustainable finance look like?
How can you handle the ESG preferences of your end-customers?
How and what should you report to your customers?
How will ESG change your investment decision process?
Get the essential insight you need to assess the challenges, find opportunities and maximize your positive impact as an asset manager.
As mentioned in the introduction, information is evolving very quickly. In the meantime the EU Commission has further delayed the application of SFDR RTS.
The European Securities and Markets Authority (ESMA) has published a letter from the EU Commission to the EU Parliament and Council on the status of the draft regulatory technical standards (RTS) under the Sustainable Finance Disclosure Regulation (SFDR). The Commission informs the EU Parliament and Council that it has been unable to adopt the draft RTS, which are to be bundled into a single delegated act, within the three-month period due to their length and technical detail, and that the date of application of the RTS will be further deferred from 1 July 2022 to 1 January 2023.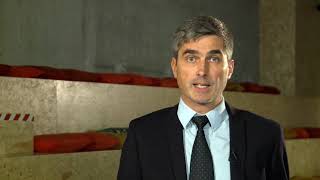 https://www.youtube.com/watch?v=3sFd1CWwV9Q
The EU Sustainable Finance Strategy explained in a nutshell