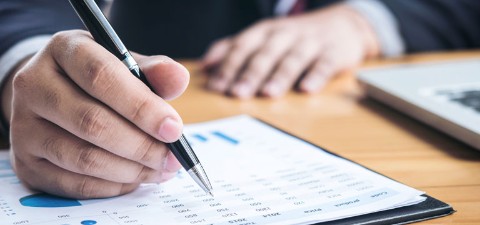 Five years and still counting. KBC Securities Services renews its ISAE3402 Type II Certification.
For the fifth consecutive year, KBC Securities Services has obtained the ISAE 3402 Type II certification for the processes offered within the Business Process Outsourcing (BPO) Services.
What exactly is the ISAE3402 Type II Certification?
When financial institutions outsource internal processes to an external party, they must be able to prove that these processes are handled correctly and securely by this partner. An ISAE 3402 Type II certification can do this.
KBC Securities Services is therefore proud that it is able to guarantee these secure processes for its customers once again by obtaining the ISAE 3402 Type II certification.
 
How does it work?
The most important aspect of ISAE 3402 Type II is that we must have appropriate control measures in place in our customers' securities life cycle, the design and proper execution of which are described in the report.
Following the description and proof of these control measures, an independent audit by Ernst & Young was carried out to test the measures and to assess whether or not they are adequate.


What is the scope of this ISAE3402 Type II certification?
This ISAE 3402 Type II certification covers the following services: Client Administration, Customer Support, Brokerage, Middle Office, Cash Management, Tax Management, Reporting, Clearing & Settlement, Network Management, Custody, Market Data Services, Tax Support, Access Management, Change Management, Release Management, Incident Management and IT Operations.
A badge of honour
We believe that our customers should be able to handle all data in a secure, controlled and confidential manner using our systems.
This certification proves that this is not just an empty statement and that KBC Securities Services is achieving this with success!
We are very pleased with our ISAE 3402 type II certification. It solidifies that KBC Securities Services is a committed partner for financial institutions that are outsourcing their operations.


* ISAE 3402 (International Standard on Assurance Engagements 3402) is an international standard published by the IAASB (International Auditing and Assurance Standards Board), applicable from June 2011, involving the commitment of the certified entity's management