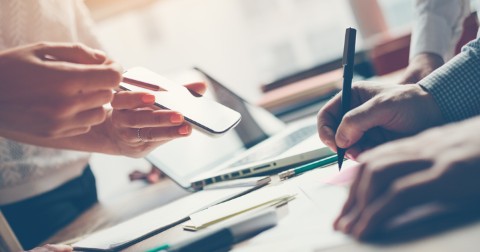 KBC Securities Services obtains the ISAE 3402 Type II certification
For the 4th year in a row, KBC Securities Services obtains the ISAE 3402 Type II certification* for the securities services processes outsourced to other financial institutions that are using KBC's systems and accounts for processing their clients (= Business Process Outsourcing or BPO).
This ISAE 3402 Type II certification covers the following services: Client Administration, Customer Support, Brokerage, Middle Office, Cash Management, Tax Management, Reporting, Clearing & Settlement, Network Management, Custody, Market Data Services, Tax Support, Access Management, Change Management, Release Management, Incident Management and IT Operations.
The compliance and efficiency of KBC Securities Services' internal control procedures have been verified by the auditors of Ernst & Young, an independent external party.
This certification shows that we master our processes and assure the proper execution and processing of our customer's securities life cycle.
For KBC Securities Services it is a critical differentiator to show that we are a committed partner for financial institutions that are outsourcing their operations. The certification is a strategic investment, a badge of honour that we wear proudly.



*ISAE 3402 (International Standard on Assurance Engagements 3402) is an international standard published by the IAASB (International Auditing and Assurance Standards Board), applicable from June 2011, involving the commitment of the certified entity's management.