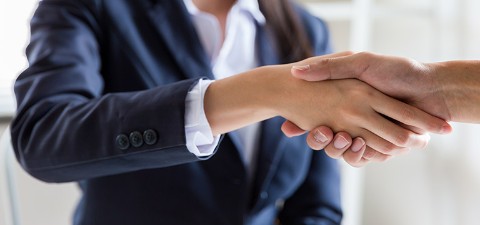 Elke Van den Abeele succeeds Annelies Verbiest as General Manager KBC Securities Services
The KBC Group Executive Committee has decided on the following appointments.
Elke Van den Abeele, currently Department Head of Securities Services Core Operations, has been appointed as General Manager KBC Securities Services in replacement of Annelies Verbiest. Elke will report to Willem Hueting, Senior General Manager Shared Services and Operations. This appointment becomes effective as of 1 June.

Annelies Verbiest, currently General Manager Securities Services, has been appointed as Chief Risk Officer in Belgium.  Annelies will report directly to Christine Van Rijsseghem, Chief Risk Officer KBC Group, and will be a member of the Management Committee Business Unit CRO Services and Business Unit Belgium.
KBC Securities Services continues to evolve and move forward, making us a strong partner that grows together with our customers and their needs. Our expertise and strong leadership make us an authority in the securities services business. Elke takes the helm of our fast-growing securities services business at an exciting time. She brings an extensive operational and client knowledge to the role to continue our success story.
Let's meet Elke and get to know her vision on this new challenge.
How does it feel to succeed Annelies Verbiest?
"Exciting of course, and at the same time I am very much looking forward to it. Annelies was active in very different fields within KBC Bank and KBC Asset Management before she became General Manager of KBC Securities Services. This unique path in itself makes Annelies a strong leader, driven by strong values. We share those strong values and passion for our jobs so we have always enjoyed working together the last few years. Through this strong cooperation we could also prepare a smooth transition. And I am lucky of course to be able to count on a top group of people, experts in their job and with an eye for customer centricity. I am confident to take up this challenge together with the expertise and skills of this strong team."
Born and raised in securities services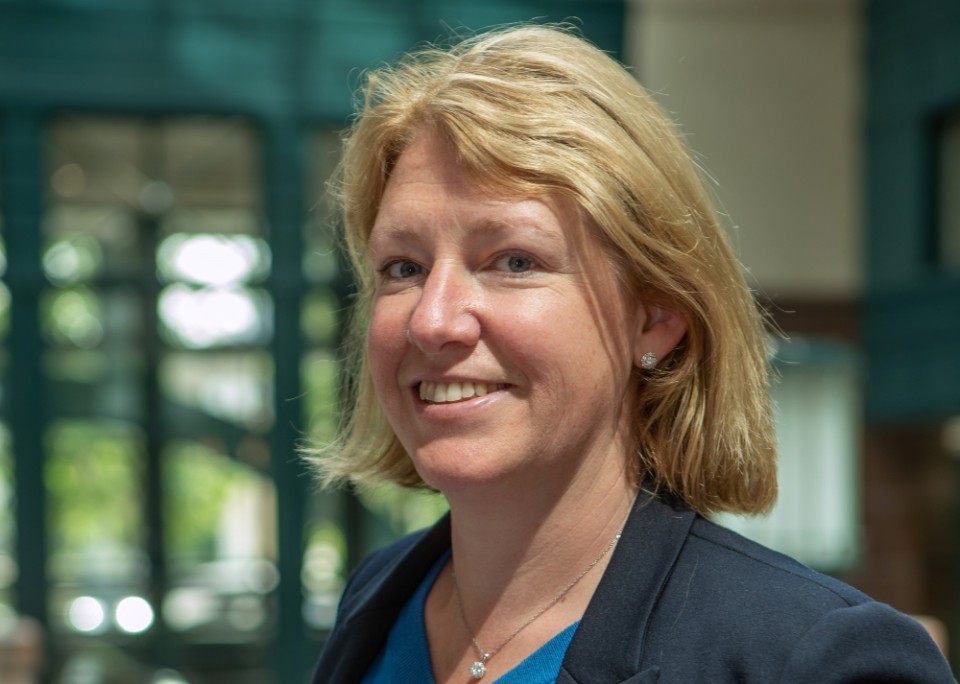 The responsibility as General Manager is a new challenge for the experienced professional, who learned the tricks of the trade during her career within KBC.
Elke holds a master in Applied Mathematics and started working for KBC in 2001, right after graduating. She started her career in Collateral Management, where she took up different roles before growing into a managerial position.
In september 2013, Elke became Department Head of Securities Services Custody, where she was responsible for managing all operational activities related to the custody part of securities processing. Next to the day-to-day management, Elke sponsored different projects: the outsourcing of a large part of the operational activities to Brno, one KBC's Shared Service Centers, the process integration of (part of) KBC Securities NV into Securities Services.
Since 2019, Elke is holding the position of Department Head Core Operations, covering brokerage, order & trade, settlement and custody.
What are the strenghts of a future-proof KBC Securities Services ?
"We are Securities Services, delivering high quality services is part of our DNA, it is what we are good at and is our one and only focus. Our ambition is to continue that success story and continuously improve where possible. Because there is always room for improvement.
We engage with our clients and partners in view of a long-term commitment. We develop our platform and services with that same long-term perspective , focussing on sustainable and profitable growth. 
In a fast changing and complex financial world, we offer our customers a flexible and scalable interaction with our platform, according to their own needs and the needs of their end clients. At the same time, we explore and broadcast innovations and evolutions in the securities services business through our broad network. Because you are only strong and reliable when you are prepared for what the future will bring."
What challenges do you see for Securities Services?
"The fast changing and complex financial industry keeps us on our toes. We have to stay alert, follow innovations and new technologies in order to understand what our customers need to grow into this increasingly complex world.
Growing, together with our customers, and making the difference, distinguishing ourselves, is not for granted in a market with so many players and opportunities. We need to constantly evaluate ourselves, uphold our high standards in risk management, compliance and regulatory requirements. And at the same time always keep an eye on innovation and strive for hassle-free digital experiences.
Standing out as an attractive employer is a challenge with the current war on talent in the financial sector. Within KBC Securities Services we value talent, knowledge and expertise and as such, it is important for us that we attract people who share the same passion, talent and eagerness to learn. Having the right people in the right place so they can grow, learn and develop themselves, that is what matters to us and what makes us stronger.
At KBC Securities Services, we embrace diversity and inclusion. Team collaboration and open feedback are key drivers in our daily environment.
In all, you can say that we, as a team, are ready to continue our growth, maintain our high standards and continuously improve our processes in order to deliver what we promiss, a flawless and hassle-free experience."
We congratulate Elke with her promotion and wish both, Annelies and Elke, the best of success in their new roles.