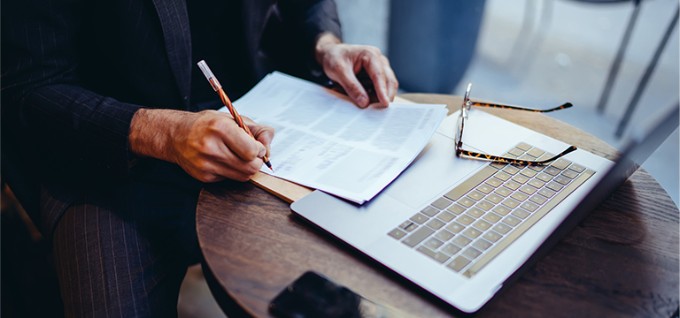 Solutions
KBC Securities Services provides the infrastructure to run global brokerage and custody operations. We offer this full value chain to institutional clients, wealth managers, asset managers, private bankers and family offices. The primary goal of KBC Securities Services is to support financial institutions in their current and future challenges in the domain of securities services. In order to delight our customers, we offer an unparalleled knowledge, highly skilled staff and the essential means to be the market leading, open, modular insourcing platform company with standard business processes, end-to-end architecture and supporting services. KBC Securities Services has 3 cornerstones in its offering: Brokerage and Custody, Wealth Management and Business Process Outsourcing (BPO).
Business Process Outsourcing
Increasing regulatory changes, operational efficiency, risk mitigation and technological developments are prompting more and more financial institutions to outsource all or part of their operational chain. Our Business Process Outsourcing product offers a fully integrated, yet modular securities service solution that includes brokerage, clearing, settlement, custody and reporting. When you use our BPO services, we will handle your back-office processes, so you can focus on your core business: servicing your customers.
Front-end suite/Open ICT architecture
We effortlessly integrate our application components into your core banking infrastructure to enable a full suite of securities services in trading, processing and reporting. We use web services for an easy connection to a proprietary website. We can also have one of our premium partners create an innovative portal for your end-customers or ask them to deliver widgets that can be integrated into your digital solutions. This allows you to maintain a high degree of flexibility with respect to the digital experience of your end-customer.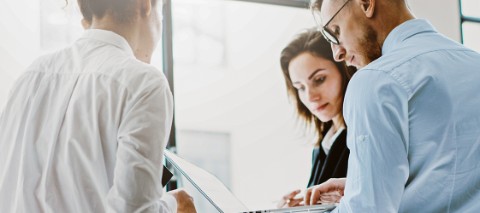 Standardised project approach
Our standardised project approach guarantees implementation within the approved timing and budget. A team of specialists will offer you their expertise in securities processing. They can design a transversal, functional and transparent operating model that meets your specific needs. We will identify clear mutual expectations for our partnership and make sure that we are in agreement on the project and the recurring financial impact in order to give you budgetary transparency and comfort.
Premium service model
Every step of the way, we will have a solid structure and team in place to ensure in-depth industry know-how for the best possible service. We use a 3-layer model to manage the interaction between KBC and your company. From day-to-day questions to second-line support and strategic steering, our highly skilled and experienced team serves one primary goal: your strategy and business.
Legal Framework
Our Framework Agreement is compliant with the outsourcing principles prescribed in Circular PPB 2004/5 on sound management practices in outsourcing by credit institutions and investment firms. Furthermore, our contracts provide a sound framework for the implementation of legal and regulatory changes on the one hand, and generic or client-specific developments on the other hand.
A Service Level Agreement is a fundamental part of our Framework Agreement to ensure service quality. It sets clear standards for incident management, order processing, infrastructure availability and so on.